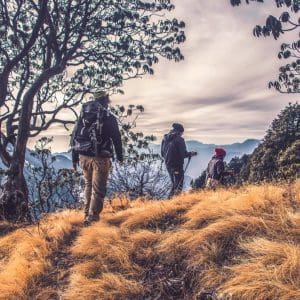 Addiction treatment requires an individualized approach if it's going to be successful in helping a client achieve sobriety. Cookie-cutter approaches don't work for this type of chronic illness.
Experiential therapy is one technique that may be part of an overall treatment plan. It may be used in conjunction with other therapies, such as individual counseling sessions, group therapy sessions, and attending 12-step recovery program meetings.
What Is Experiential Therapy?
Experiential therapy has been used since the 1970s. As the name implies, it's about the client's "experience" as opposed to simply talking to a therapist to gain personal insight and solve problems. With this type of therapy, the client uses an activity, an expressive tool or a prop to re-experience strong emotional situations.
This technique is used to treat clients with a number of concerns. It has been used to treat clients with substance abuse issues, as well as people seeking help for behavioral addictions like gambling. Experiential therapy may also be used to treat eating disorders, trauma, grief and loss.
How Experiential Therapy Works
The basic premise of cognitive behavioral therapy (CBT) is that if you change your thoughts, you will change your behavior. In experiential therapy, the premise is that your perception determines your behavior.
When clients re-experience (and are then able to release) the negative emotions they have been repressing, they are in a place where they can experience positive feelings. It becomes easier to feel comfortable with feeling calm, peaceful and loving in the present. From this place, clients can practice forgiveness of themselves and others.
Benefits of Experiential Therapy
There are a number of benefits for both the client and the therapist when including this type of therapy in the drug and alcohol treatment plan.
The therapist sees the client in a more "natural" setting.
Sitting across from a therapist in an individual counseling session can feel more than a little awkward for a client. Even though the purpose of examining past events and his emotion is to help him in his addiction recovery, he may feel as though he is under a microscope. During their conversation, the therapist is taking note of the words he is using, as well as his body language and other clues to gain an understanding of what he is trying to communicate.
During experiential therapy, the client is focused on completing the task that has been assigned, and is less concerned with his manner and how he is coming across. The therapist and the client can discuss his thoughts and feelings about different aspects of the task at the time or after the task has been completed.
Tasks give clients an opportunity to experience success.
Clients who check into an inpatient drug and alcohol treatment center are likely having self-esteem issues. They probably haven't felt as though they have been successful for some time. When given a task they can be successful at, they start to feel better about themselves.
For example, equine therapy lets clients experience the satisfaction that comes with hard work and developing a positive, trusting relationship with the horse.
This doesn't necessarily mean that each task will be an easy one. Part of the therapy involves learning how to recognize obstacles, staying calm while dealing with them and taking responsibility for one's actions.
The therapist gives the client specific feedback.
After the task has been completed, the therapist and the client meet to discuss the therapist's impressions of the client's behaviors. The client has a chance to respond and share whether any aspects of performing the task brought up strong feelings that she wants to address.
Experiential Therapy at English Mountain Recovery
English Mountain Recovery offers experiential therapy to its valued clients. This therapeutic approach includes several types of activities, such as adventure therapy, expressive arts therapy, recreation therapy and an equine interaction experience.
By Jodee Redmond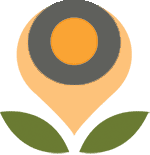 To learn more about programs offered at English Mountain Recovery, call and speak with someone today at
(877) 459-8595
. We are ready to help you or your loved one recover.